Yohanis, Medical Doctor and Instructor in Medicine
+ Joel, Online Education Production Specialist
One sentence sum-up of the wedding vibe: A magical 18th-century castle sunset ceremony that reunited us, at last, with our families.
Planned Budget: $20,000
Actual Budget: $8,000
Number of Guests: 20
Location: Castillo San Cristobal, San Juan, Puerto Rico
Photographer: Marisol Pesquera
Where we allocated the most funds: It was hard to describe what our budget was for our ceremony, given we had originally planned to have an April 2020 ceremony and reception and ended up having only the ceremony and postponing the reception by another year due to Covid restrictions. That being said, for our ceremony, the biggest expense was our photographer who graciously agreed to split the coverage we had already paid for last year and let us use the other half for the reception next year. I had admired her work before we hired her and her flexibility and kindness made hiring her even more worth it!
Where we allocated the least funds: Decorations. Castillo San Cristobal is actually an 18th-century fort that overlooks the ocean. I knew I wanted to get married there the second I saw it and I was so lucky that even through all the re-scheduling it was still able to happen. The sunset was enough to make up for not having any decorations!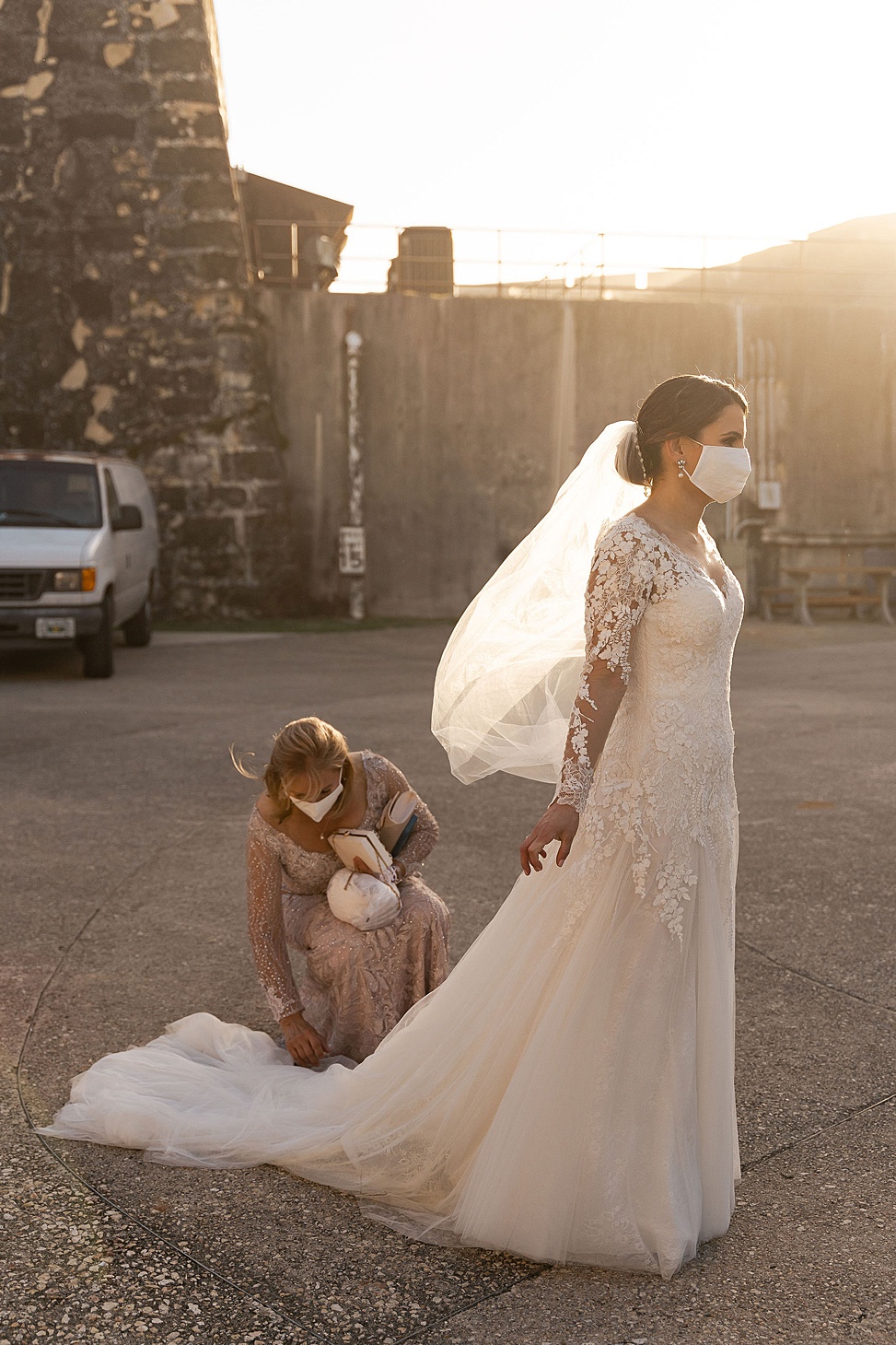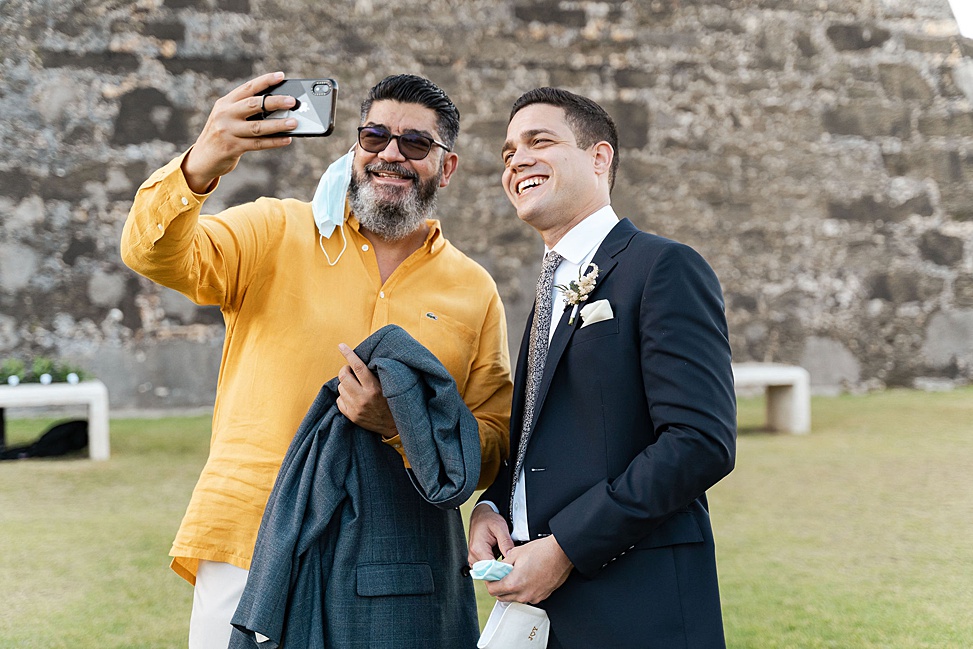 What was totally worth it: Having the ceremony on a Wednesday night. After having re-scheduled our wedding twice, when we finally felt comfortable enough to travel home to our families in Puerto Rico safely after the vaccine rollout, we decided we did not want to wait another year to have our ceremony. With all the uncertainty that Covid has brought, we wanted to seize the opportunity. We called our wedding planner and we were able to plan our ceremony venue along with the music, the photographer, and the videographer in just 3 weeks! The caveat, because of the short notice, was that it would have to be on a weeknight because they were already booked for weekends. We were ready and had waited long enough and it ended up being a perfect excuse for our closest family members to get together to watch the sunset on a weeknight after a long day of work.
What was totally not worth it: Having our wedding rings engraved with our initial wedding date! Just kidding! It is part of our story that we will be telling our grandkids someday!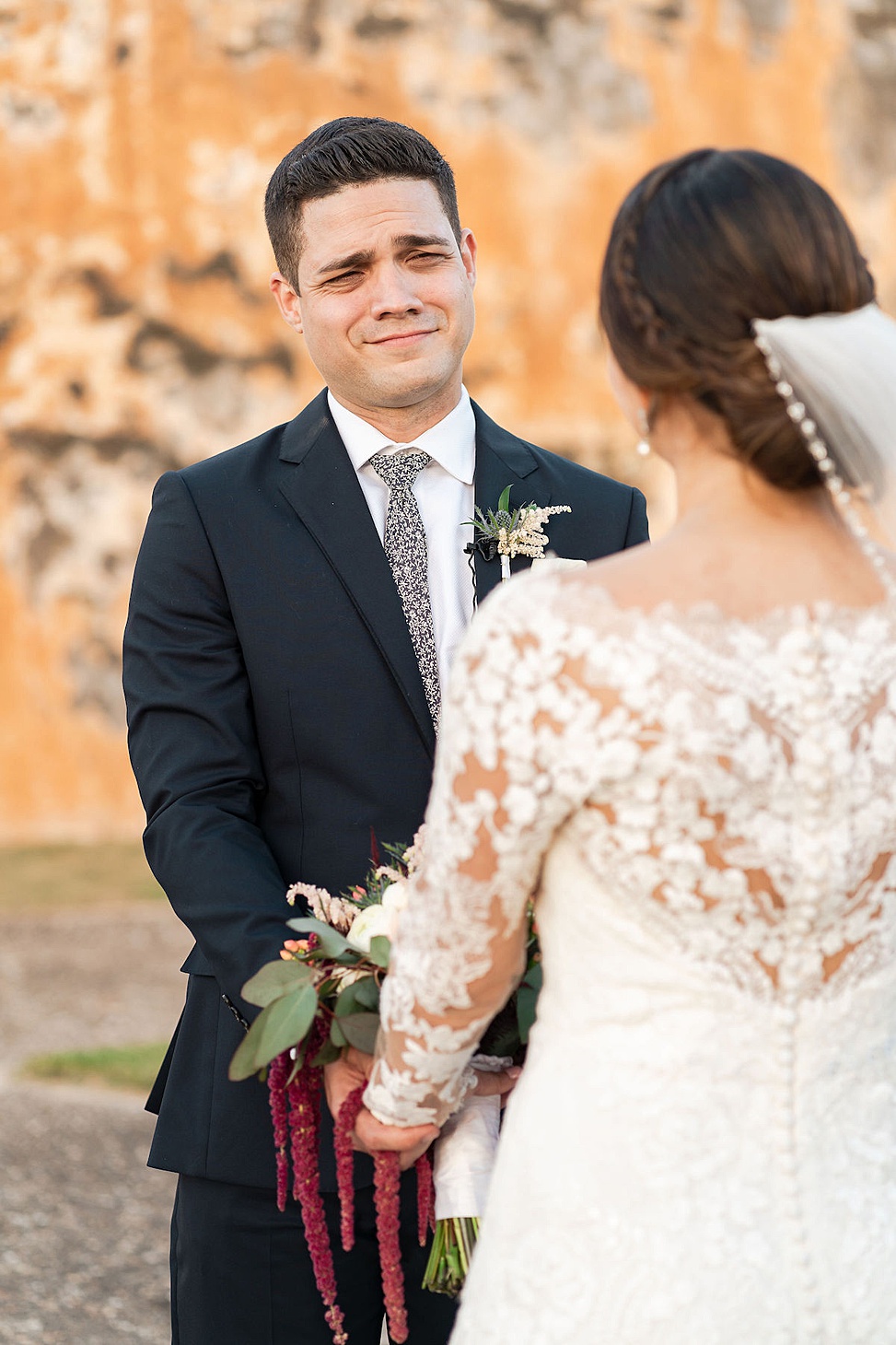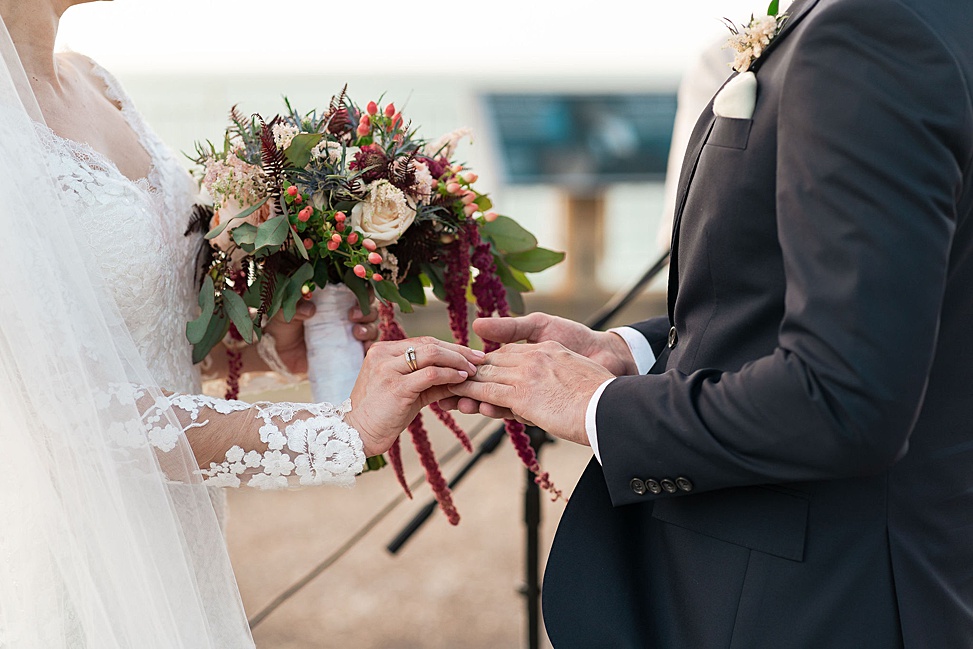 A few things that helped us along the way: Having been a frontline worker during the pandemic and going through the hassle of rescheduling our wedding twice, you stop sweating the small stuff and learn to focus on what is most important. In the end, that meant getting married and sharing that moment with our families, and being grateful that we are alive. Also, hearing stories of other couples in our position through this website was very comforting!
My best practical advice for my planning self: If I could go back to 2018 when I started planning my wedding, I would tell myself not to worry about whether everything would be Pinterest or insta-worthy. There is so much pressure for weddings to look a certain way for social media that it feels like it takes away from the things that are essential. I also would keep the guest list on the smaller side instead of inviting people out of courtesy or because they or their grandmother would be offended. We're making it through a pandemic. If we have not talked or seen each other during this time, I think people will understand if they are not invited.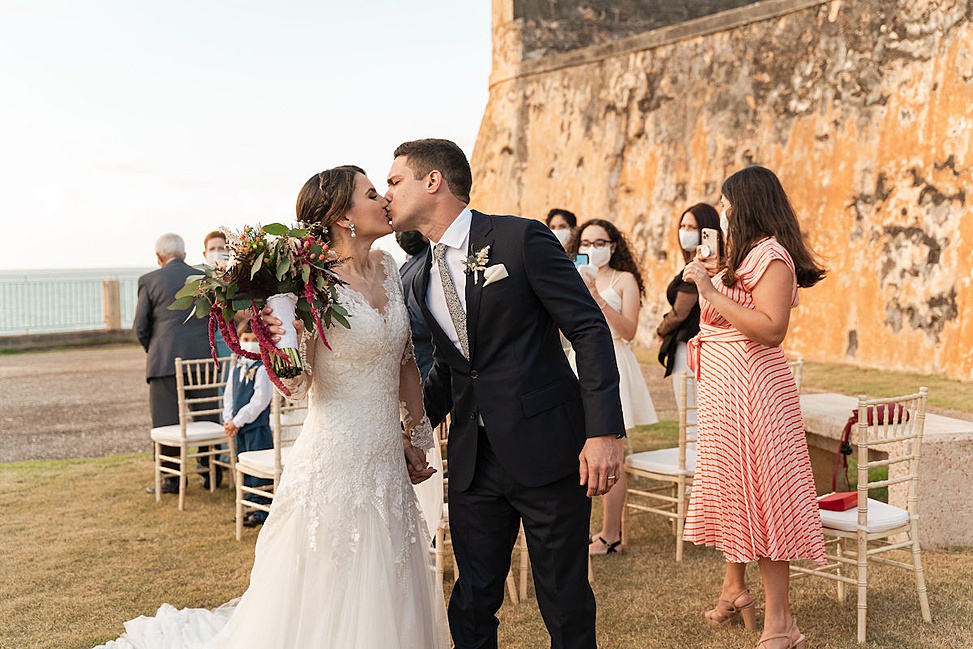 Favorite thing about the wedding: Saying our I-dos just as the sun was setting.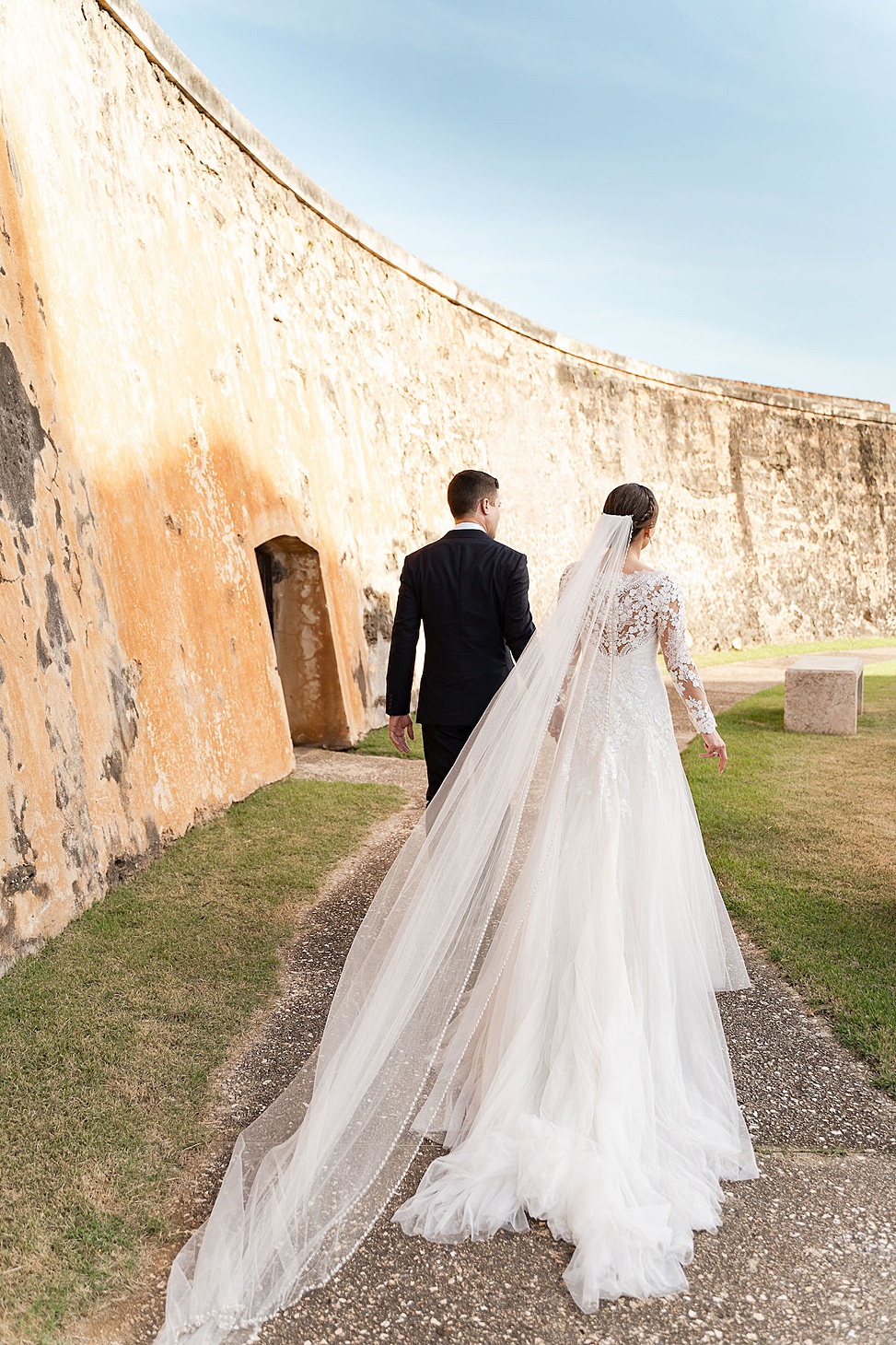 Anything else: After the ceremony, we had a pizza dinner which my parents graciously paid for in lieu of the rehearsal dinner they were going to host. We are planning on having our reception in April 2022 and are very excited about it!